There is a question that most players have been asking themselves for some time now. Namely – when is the CSGO new operation coming? With the latest Operation released over a year ago, fans are eager to get any information about any upcoming updates. Unfortunately, Valve Corporation is silent when it comes to its planned events and special releases. However, there is some interesting insight into a potential new operation coming in 2023 and we are here to share it with you. So if you want to keep up to date with what's happening in the Counter Strike community, this article is perfect for you.
What Is a CS:GO Operation?
Operations are basically Counter Strike events launched by Valve Corporation, which are based around community-based content.
When an Operation is launched, it usually comes with special Operation Maps, an Operation Coin, an Operation Crate, and several other forms of specially themed in-game content. This is an event that lasts for several months, during which players have the opportunity to play matches on newly added maps, complete Operation missions, claim rewards and use limited items. What's really interesting about this whole idea is that Operations are built around community-created content, as most of the maps are submitted by actual players, which can be done through the Steam Workshop. For this reason, part of the proceeds collected from the passes sold goes straight to the creators.
What Was the First CS:GO Operation?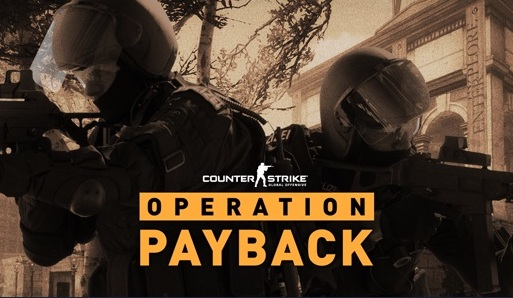 The first CS:GO operation was Operation Payback. It lasted from April 26, 2013 to August 31, 2013. Originally it was supposed to end in July, but was extended due to its huge success. As for its special contents, the Operation Payback included an Operation Coin and 7 Operation Maps. Namely:
Downtown
Motel
Museum
Thunder
Favela
Library
Seaside
The gaming community enjoyed the event so much that Valve managed to raise about $150,000 just by selling Operation Passes. All profits were then donated to the creators of Operation Payback content.
How Many Operations Were There?
As soon as Valve Corporation released its first Operation, it turned out to be a huge success in the community. Therefore, they kept on releasing them. The original plan was actually only to have monthly gaps between the events, but it quickly proved to be a bit more problematic, than the developers initially thought. Especially since most of the Operations kept getting extended due to their immense popularity among players. Nevertheless, the company has managed to release as many as 11 Operations so far. These include:
April 25, 2013 – August 31, 2013
September 19, 2013 – February 5, 2014
February 20, 2014 – June 11, 2014
July 1, 2014 – October 2, 2014
November 11, 2014 – March 31, 2015
May 26, 2015 – October 1, 2015
February 17, 2016 – July 15, 2016
May 23, 2017 – November 13, 2017
November 18, 2019 – March 31, 2020
December 3, 2020 – May 3, 2021
September 21, 2021 – February 21, 2022
All of these Operations offered players different types of limited content and gathered their own community of fans. Unfortunately, none of them are likely to return, at least not anytime soon.
When Was the Last Operation Released?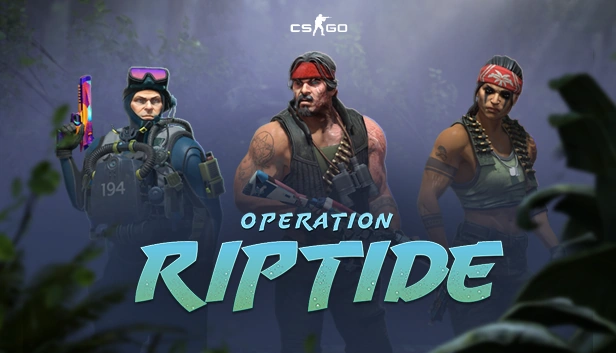 The last operation to be released was Operation Riptide and it was introduced at the end of September 2021. Its content included new game modes, Operation Crate, Operation Coin, as well as 5 new Operation Maps:
Basalt
Insertion II
Ravine
Extraction
County
The event lasted till February of 2022.
Is a New Operation Coming Soon?
It's been an even 1.5 years since Valve announced a new Operation release date. The only longer gap of this kind occurred between Operation Broken Fang and Operation Shattered Web. Gamers have been patiently waiting for any news, but as time passes, it's getting harder and harder to stay calm. As of March 2023, there is still no official information on possible updates. However, some rumors have been circulating in the community.
What Do We Know so Far?
As mentioned, Valve has not made any official announcement regarding the new CSGO operation. Gamers speculated that the release date was being pushed back due to the company's plans to release what gamers are now calling "Counter Strike 2." This is supposed to be a new version of CS:GO, which is expected to run on the Valve-created video game engine, Source 2. The developer itself has not yet confirmed these claims, but reputable sources such as reliable eSports journalist Richard Lewis have now commented on the subject, making them plausible. If that's the case, then it's not surprising that there's no news on a possible next CS:GO Operation, as Valve is likely fully committed to what has the potential to be their biggest project/update to date.
Conclusions
Operations are one of the most anticipated events in the CS:GO community. Each new release has been adored by players, who enjoy the excitement that comes with it. What's more, Operation items are among the most sought-after in the entire game. Hopefully, there will be news about the next Operation soon, but until then, be sure to read this article to always stay up to date with what's happening in the CSGO community.