How to sell CS:GO Skins instantly for real money?
Step 1

Login with Steam

Setup your account with your Trade URL & Email

Step 2

Browse your Inventory

Browse your inventory and sell your items for their chosen price instantly.

Step 3

Show me the Money

Accept the trade, get cash instantly. Plus, we offer a wide range of payout methods to suit you!
Instant cashout for CS:GO Skins
Here at SkinCashier we are committed to creating a seamless experience for our users when selling Steam skins for real money. We believe that that trust is the most important thing when it comes to virtual items and we're here to change the industry with instant withdrawals and live support!
SkinCashier allows you to sell your CS:GO skins, Dota 2, Team Fortress 2, PUBG, and Rust items for Bitcoin, Ethereum, PayPal, Skrill, Qiwi, WebMoney, Yandex.Money, Bank Wire transfer, and multiple other local methods.
All payments via online wallets are instant and secure, you do not need to worry about trusting other Steam users, we are a registered company that guarantees you will receive your payment on time - every time.
Selling skins is simple, all you need to do is follow these 6 steps found below:
1. Sign in using your Steam account
It's really simple, just log in using the Steam account that has items you would like to sell.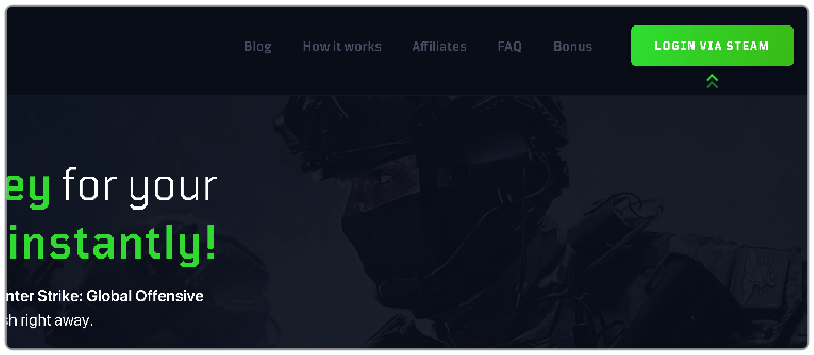 2. Add your Trade URL and e-mail address
Make sure your inventory privacy is set on public so we can show all of your items! We need your email address to send payment confirmations so make sure it's a valid one.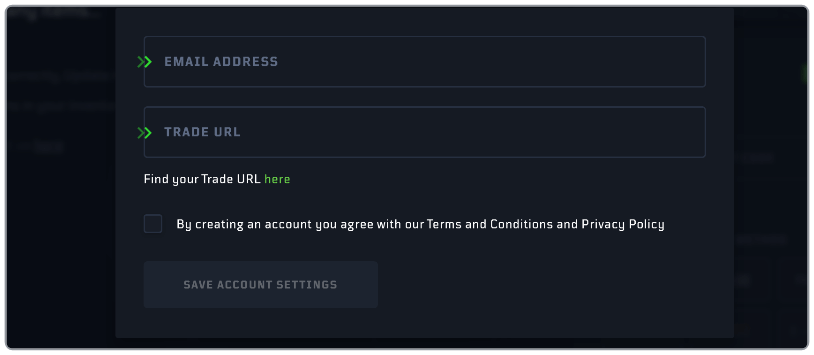 3. Choose skins you wish to sell
Select the items that you would like to exchange, make sure you click the correct one and not your favorite stickered version!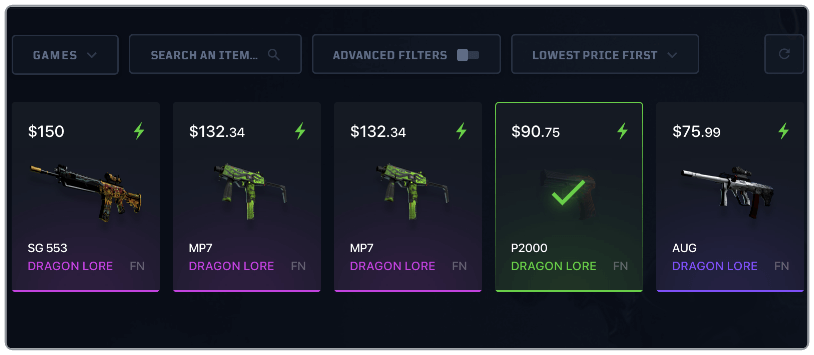 4. Enter your payment details
Select your favorite payment method available. Make sure to double-check that your withdrawal details are correct!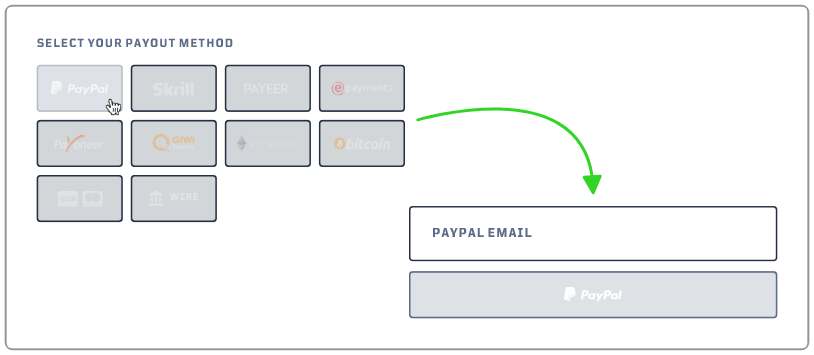 5. Remember to accept the trade offer
Confirm the trade offer our bot sent. You also have to verify it on your Steam Guard mobile authenticator app!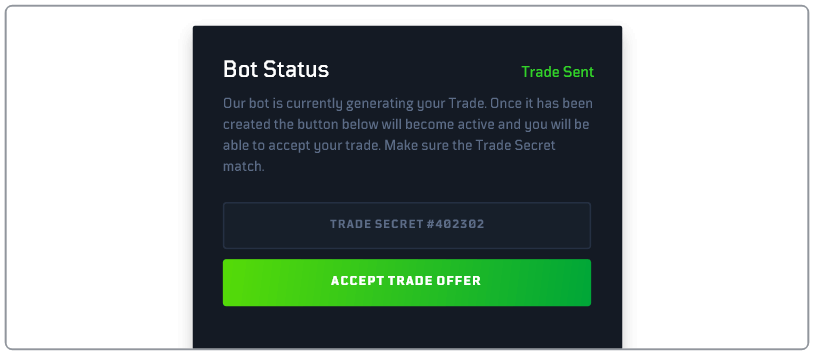 6. Get instant cash!
Your payment is now processing and will arrive in the next 24 hours! Enjoy instant withdrawals using all of the most popular payment methods and collect bonuses which automatically increase your future payouts!